ATTENTION: BASEBALL COACHES! ⚾️
Leadership Secrets from a Legendary Hall Of Fame College Baseball Coach
Former Clemson Tigers Coach Jack Leggett Reveals Roadmap To Success On And Off The Field! 🗺
Coach,
If you'd like to know some simple ways to motivate your players and get them to buy in as a team, create an atmosphere of excellence, and get an edge on the competition, then this will show you how.
Hi, my name is Coach Jack Leggett.
I was the head coach of the Clemson Tigers from 1994 to 2015, making 21 NCAA Regional appearances, 9 Super Regional appearances, and 6 trips to the College World Series. Most recently, I spent 2018 and 2019 as the 18U Team USA Head Coach, and I currently consult with and mentor many of the top baseball players, coaches, and programs in the country.
Here's why this is important for you...
I'm writing to tell you about my new book called:
The ABC's of Excellence
It's for anyone who wants to be successful and teach, coach, and lead in a winning way.
In the book I reveal stories, principles, ideas, and insights I've discovered that can help you motivate, enroll, engage, and lead your coaches and players to success. These ideas apply to everyday life and your ability to lead in EVERY arena, from raising kids, to running a business with employees, coaching a team, or heading up a group or organization. 👍
Also, fans of the game will love hearing about what it takes to put a championship caliber team on the field.
The book is short and to the point.
(Perfect for busy coaches.)
You can read it in a single afternoon and start using these principles as soon as today to make your organization stronger.
Here is what you'll learn inside the book:
The single, most important quality for achieving success

(You can get by without talent and fewer resources, but not without this!)

One thing you must NEVER allow in your program if your goal is to create a culture of excellence

(I attacked this ruthlessly in my teams. Zero tolerance!) 

The 4 C's to winning championships

🏆 (Do things the right way and winning will take care of itself!) 

How to be a crisis solver vs. a crisis seeker

(When you learn how to spin problems that only

seem

devastating into positive outcomes, you'll be even more valued and respected by those around you) 

Why, sometimes, the best thing a coach can do is NOT coach

(With all the analytics and data available these days, overcoaching is becoming a big problem in baseball. Here's how to know when to back off...) 

A critical component which, when ignored, will almost certainly result in failure 
Three simple words that develop leaders of the future

(If you share my passion for developing your players on and off the field, you will cherish this simple tip!)

A simple, often-overlooked gesture you can use as soon as today to motivate your players

 

The Harley-Davidson secret for how to make practice more effective 🏍️

(Your team will compete harder in every single game.)

How to create your own personal brand as a coach

(A signature brand and style, when used correctly, will be respected and flourish through thick and thin)!

The "It Doesn't Matter" secret for flipping adversity into motivation 
Why the rule "know yourself" is even more important for coaches!

(I've seen it too many times…coaches who don't learn this lesson early on tend not to last) 

The "forks vs. spoons" secret that lets you cultivate winners 🍽

(I often hear from players, years later, how this simple metaphor helped set them up for success) 

Our team secret of "MTA" for dealing with adversity

(Bad calls, injuries, losses…remember MTA and you can turn misfortunes to your advantage)!  

The simple "Rocks, Jellybeans, and Marshmallows" analogy we use for motivating players to become tough, competitive, and resilient! 
How to become a more effective coach by

stepping away

from the game 
5 qualities of a "killer instinct" that lets you rise to the top quickly

(Use these and in short order you'll separate yourself and your team from the pack.)

A simple "trick" for getting your players and coaches invested in and committed to your program

✨ (You'll rarely have to worry about motivation if you do this well) 

The "No Bed Head" rule that forces young players to step up their game!

(Watch them quickly enjoy more confidence, less stress, and greater improvement.) 

8 simple questions you must ask yourself to get the most out of The ABC's Of Excellence starting today

 

The "no-sweat, no-brainer" way to save time, money, and a lot of wasted effort when recruiting

 

How to have coaches and players listen better, trust you more, and respect your leadership 
One thing you absolutely MUST have for your team to be successful 😲 (

To my knowledge, no team in the history of baseball has made it far without

this.

)
PLUS...
4 simple ways to motivate your players… The "3 A's" that are the pillars of success… The simple mistake many coaches make that dooms your team to being average… A proven way to succeed with less talent, fewer resources, and less support… The "Snowflake Theory" that lets you better reach individual coaches and players… The only way to set expectations so players improve and succeed faster!… Two "must-have" ingredients for greatness! …and much, much more!
 Ok, there's a taste of what you'll read inside the pages of The ABC's Of Excellence.
There are 118 short sections in all. 👊
And, each one can help you create a winning culture and get your players and coaches to stop at NOTHING to excel, support each other, and win together.  On a personal level, these principles have made my life better, and I'm willing to bet they'll do the same for you.
So, here's the deal...
The ABC's of Excellence book will retail for $47.
But, if you order it today, we'll mail you your copy for just $27.
Plus, by jumping in on this now, you'll get 2 exclusive bonuses...
BONUS #1: The ABC's of Excellence eBook 🤳🏻
Get instant access to The ABC's of Excellence book so you can get started reading immediately, anytime, anywhere, on any device! (a $17 value)
BONUS #2: FREE Shipping! 📦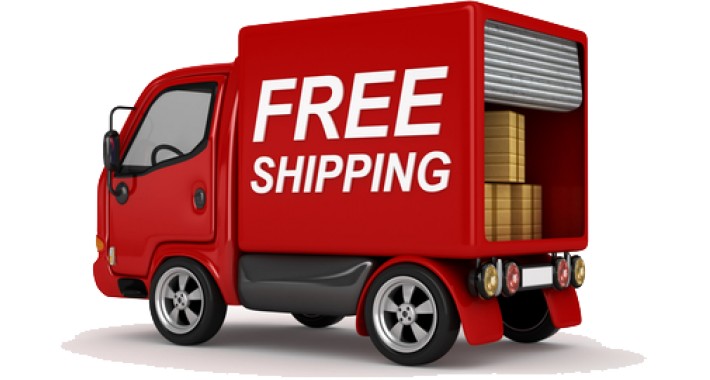 We'll ship your physical book for FREE! (a $9 value)
Total Value: $73
Today: $27
Get Your Copy of The ABC's of Excellence Book
Just $27 - Includes Instant Access to eBook
Plus, you're covered by our 90-day "No Questions Asked" money back guarantee.
If at any time during the next 90 days, you are not thrilled with The ABC's Of Excellence, just email 7@JackLeggett.com and you'll get your money back. No questions asked.
Also, you can keep the book… (or give it to someone who may find value in it.)
All of that means you can't possibly lose.
To order your copy of The ABC's Of Excellence, click the button below:
Get Your Copy of The ABC's of Excellence Book
Just $27 - Includes Instant Access to eBook
I firmly believe that what you'll learn inside the book and course is invaluable for any baseball coach at any level.
Take advantage of this offer now while we are able to extend an additional discount. I look forward to hearing from you soon!
All the best! 👍

P.S. Here's what others are saying...
---
"Make this book the cornerstone of your everyday plan."
"There is no one better or more qualified to write a book on the ABC's of Excellence than HOF Coach and HOF Person Jack Leggett. All the qualities of excellence defined in this book are qualities that Coach Leggett lives by everyday as a man, husband, father, coach and friend. His insights are powerful as he lays out the traits and strategies that make people and teams successful in the game of Life and in the game of Baseball! I had the privilege and honor to coach with Jack as a member of two USA Baseball 18U National Teams. Jack's passion for excellence was evident as he brought energy, enthusiasm and loyalty every single day to our coaching staff and team as we made the Gold Medal our Standard of Excellence! Coach Leggett has spent a lifetime in coaching and making an impact on the lives of thousands of players and all the coaches that served under him. I would highly recommend that all coaches, young or old, make this book the cornerstone of your everyday plan and drive to achieve excellence in every phase of your coaching life and beyond!"
-Scott Bankhead
10 Yr MLB Pitcher
1984 USA Olympic Team
2018 & 2019 18U USA Baseball Nat'l Team Pitching Coach
---
"Fabulous compilation of gem after gem!"
"Jack Leggett has put together a fabulous compilation of experienced knowledge with gem after gem in each segment of this course. It is genuinely special and truly impactful! Learn from 7, one of the most elite baseball minds and passionate coaches that I have ever worked with. He has a simple goal that is shaped by integrity— help others and impact others to achieve their very best, greatness! And this is exactly what he has done with putting together this course of learning for all of us! I advise all to take this winning course, be it a coach or athlete, as you will benefit tremendously as I have from Jack Leggett."
-Gregg Ritchie
GW Head Baseball Coach
3 time USA 18U National Team Coach
Former Pittsburgh Pirates Major League Hitting Coach
---
"Timeless resource for all for leaders and desired high achievers!"
"Coach Leggett's ABC's of Excellence is an invaluable, laser focused GPS roadmap for success in life!  One of the All-Time Great American Coaching Legends shares his knowledge for elite achievement!  While leading Team USA to a Gold Medal or Clemson to multiple College World Series, the "how to" is revealed within this book. 7's powerful message can be applied throughout everyday life, a timeless resource for all for leaders and desired high achievers!"
-Bobby Moranda
Head Baseball Coach
Western Carolina
---
"The ABC's of Excellence is an in-depth dive into what "7" sees and the standard that he expects when he is in the dugout. "
"I had the privilege of working for Jack Leggett for 6 years and have often leaned on him for advice in the 5 years that have followed. His knowledge of the game, attention to detail and enthusiasm for people have placed him among the very best that have ever coached. The ABC's of Excellence is an in-depth dive into what "7" sees and the standard that he expects when he is in the dugout. It is a must-read for any coach who is striving to improve in their profession."
-Dan Pepicelli
Head Baseball Coach
Cornell University
---
Get Your Copy of The ABC's of Excellence Book
Just $27 - Includes Instant Access to eBook